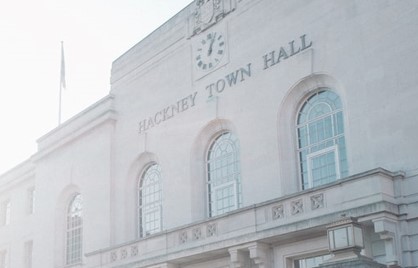 £950,000 no search insurance mortgage through lender that initially refused application when clients applied directly
Key features:
1.23% five-year fix for £950,000 mortgage

Fast mortgage offer for clients using no search insurance policy

Buying in Hackney where there are ongoing delays due to cyberattack

Mortgage agreed by the same lender that declined their application when borrowers applied directly
Our clients
Our clients asked for help to secure a larger mortgage loan to purchase a property in Hackney. Since a cyberattack hit Hackney Council, there have been significant delays to property searches leading to borrowers seeking specific mortgages to enable them to complete their purchase.
Our clients asked for help to secure a no search indemnity mortgage and a competitively priced five-year fix. They had applied to a large high street lender that declined their application.
How did we help?
Our clients were both working as solicitors and wanted to get their mortgage agreed as qualify as possible.
Even though we were told they had applied to a large bank and their application had been rejected, Trinity's broker knew that it was a mistake, and it should have been agreed.
Once he had all of the documentation from his clients, he called our business development manager to explain what had happened. They quickly agreed to the application and were happy with their financial situation and the no search indemnity insurance policy.
The mortgage offer was produced with two weeks once the valuer had been to the property and agreed it was suitable security for the bank.
What was the rate?
A 1.23% rate was fixed until 28/02/2027, and after the fixed period, it reverted to the bank's 3.59% standard variable rate.
The overall cost for comparison is 2.9% APRC. The arrangement fee was £999, and early repayment charges were applied. The mortgage term was 25 years, and they had a 40% deposit.
Call Trinity Financial on 020 7016 0790 to secure a mortgage or book a consultation
As seen in