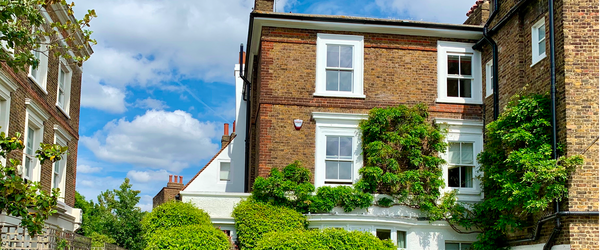 £900,000 remortgage to secure cheaper rate and raise £100,000 to fund home improvements and repay credit cards
Key features:
Five-year fixed-rate at 0.99%

Five-time salary mortgage for barrister and partner

Remortgage off expensive standard variable rate
Our clients
Our clients asked for help to secure a more generous income multiple and a cheap rate to remortgage their property and raise additional funds.
He was paying his lender's 4.49% standard variable rate and needed to raise just over £100,000 to pay off debts and fund home improvements.
He had approached another broker and was not impressed with the service he received. Working as a barrister, he expected a prompt response.
How did we help?
After an initial telephone consultation and fact find about the couples financial situation, our broker found a lender offering five times joint incomes that did not cap lending for debt consolidation. The provider offered a five-year fix at 0.99% and provided a free property valuation and legal service.
He went back to the client the following day and received permission to apply. The mortgage offer was produced within two weeks, ensuring our client switched a super-cheap rate and had the additional funds in their bank account.
What was the rate?
A 0.99% rate was fixed until 31/12/2026, and after the designated period, it reverted to the bank's 3.59% standard variable rate.
The overall cost for comparison is 2.6% APRC. The arrangement fee was £999, and early repayment charges were applied.
Call Trinity Financial on 020 7016 0790 to secure a mortgage or book a consultation
As seen in